Jane just ended a relationship which she never expected it to be so short-lived, and especially having given herself the opportunity to date again after a difficult divorce several years back. 
She felt defeated and torn.
Jane decided to engage me for coaching.  She found herself having a lot of fears of failing again, and also expressed concern of how she could not stop criticising her boyfriend, and she found it almost out of control.
We begin to work through the layers to understand deeper the undying self-sabotaging patterns that is not supportive for her. 
What showed up, was common for many individuals, including myself too. 
This is a similar trend of behaviour which many of us display. Do you resonate with this or know someone who seems to have some of these traits? 
Can be very sensitive towards receiving criticism and feedback
When annoyed, can be very fierce or sharp with their words
Have a tendency to go into negative mode and complain frequently
Can be very emotional, and tends to avoid confrontation as it can be challenging

 

Like perfectionist, often stand out from the rest in performance and results
Have high standards for themselves and others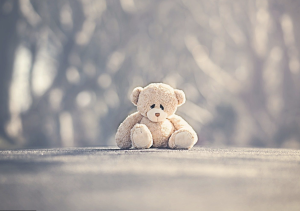 Negative reinforcement 
If you resonate with the above, you are likely to be hard on yourself.
These traits are a result of our childhood upbringing, the environment which we were exposed to, that has formed 'childhood memories' that has been imprinted onto us.
Those who are hard on themselves, are likely to have received "very harsh criticism on regular basis by their parents or caretakers" as a child. They are being told wrong all the time, without enough encouragement. It becomes a negative reinforcement.
Children do not feel loved, and self esteem gets deflated repeatedly. They become very emotional. I remembered as a child, I used to cry secretly in bed when I felt very hurt for countless times. I felt sorrowful and alone, where I ever wanted to run away from home! Thankfully with this knowledge I have today, I am able to work through internally and become better a version of myself.
With some clients I have worked with, they 'hate' this constant negativity so much, that they wanted to escape from their family, of which some did. They studied and work hard to leave home so they need not face the 'music', and negativity from their caretakers.
Two outcomes
So here we can see two types of typical outcomes:
The first group of adults kept taking in all the negative feedback. Imagine doing pull-ups everyday and you get blisters on your palms so many times without enough time to heal, until it becomes hardened skin which you are used to.  Likewise, children become immune to the emotional and mental beating, overtime hardened themselves through growing up. They become 'hard on themselves, and others' unconsciously. 
As adults, they are fine to receive feedback directly from people, and they do the same to others. They do not realise that not everyone is the same, and others can find them coming across as harsh, and not empathetic enough with their words.
The latter group who tries to escape negativity, grows up and potentially having emotional struggles. They tend to avoid talking about their emotions (as it was painful enough during childhood). They can become very sensitive in receiving criticisms and may find it emotionally challenging. Yet, they can be very hard on others when they are triggered, where they can give very sharp and negative feedback in return. They may have emotional outburst and respond irrationally. 
So underlying both types of behaviour, generally they can be very hard on themselves, and others. 
Tough Love:
When it comes to relationship, they express love by fixing issues and trying to perfect it! They may tend to complain often, and have a tendency to keep looking at what is not right, versus appreciating the good side of them. It is almost like their partners 'are never good enough'. This is exactly what happened to Jane, who kept nitpicking on her lover. 
Their way of expressing love is what I call 'tough love'. I was the same before, and it is not easy without proper guidance and awareness to snap out of it. We can STOP but deep inside us, we may still have some level of angst to frustration unresolved. 
Just like many Asian parents, with traditional upbringing, as they do not know better, their way of showing love is simply to put food on the table, scold as they are not familiar on how to better express love such as saying words of encouragement and giving hugs!  
It can also surprisingly be very heart warming when their loved ones express love through kind words and appreciation. How 'rare' for them to hear such positive praises! I too, felt this same way before. I remembered telling myself 'wow, someone actually appreciates me more than I appreciate and love myself!'.
Work:
When it comes to relationships with bosses and coworkers, we can see some repeated patterns here such as having very high standards and expect the same from others. They can produce excellent, quality work and results mostly, and they expect the same from others.  One person may have a boss who can be very critical or he/she may do the same to own staff, always picking on what is not good.
How does this come about? As a child, to avoid the constant nags and negative feedback, they strive very hard to be perfect, to avoid being told wrong! So they become so good with what they do, believing that if they can do it, you can too!
Another example for business owners – one may have too much performance pressure to be successful versus seeing the potential of their business, or truly what their business can bring. It shifts from business to self focus. They may feel that they cannot fail and should achieve very high, to be considered as successful due their perfectionist driven nature derived. 
A therapist I once knew, had a very difficult childhood where she went through war.  In her therapy sessions, people has feedback that she can be too direct. I remembered introducing a friend to see this therapist, and she felt totally defeated after the session as she felt totally put down. So we can observe here that even as therapist, coaches, nobody is perfect and it takes a level of awareness and effort to work through our old patterns. 
If you find yourself resonating with what has been shared, here are a few ways you can approach towards becoming more gentle with yourself.
Approach: 
Acceptance, holding space
Learn to hold space for your loved ones, especially partners. What that means is learning to accept that we cannot fix every issue our loved ones have. We cannot impose what we believe is possible, would work the same for others.
We can practice being supportive by keeping quiet, respecting their space of evolution, instead of telling them what to do correct or what you think is best for them in your opinion. When they are ready, they will do the necessary to change.
Empathy
We can learn to exercise empathy by learning to put ourselves in their shoes. See that they are having their own difficulties and with a lot of compassion, knowing that they too are not perfect, and let them have their time to work through their issues or situation. Be patient. 
No perfect love
Being in a relationship, is not in pursuit of a perfect relationship. It takes time for couples to grow together, and knowing that is an ongoing journey of discovery.  Remind yourself it is not a goal. 
You can ask yourself how can you play a supportive role without critiquing or trying to fix? How can you approach it differently?
Seek support
Work with a therapist or coach to help you go deeper to understand your own traits and patterns, to give you steps of adjustments. Remember to be gentle with self as it takes time to change this old imprint in us for years. 
Be silly
Allow yourself to be silly, have fun in the process. You need not have to be the best and that does not mean you are lousy then by not being top! Be light hearted with a laugh if you make a mistake, and tell yourself it is fine. No one is scolding nor judging you for that flop! 
Positive Vibes
Start giving yourself stars on a mood board or tracker for each day you remained positive or how you were able to give appreciation and gratitude to the people you care for.
As with Jane, she was able to make peace with herself, knowing that this is an opportunity for her to grow and not go into the mode of regrets. She shared that she would be better prepared and would still be open to receiving new love in her life should the Mr Right appears! 
Be gentle with ourselves, as we practice mindfulness in our thoughts and action, and remember as an adult, we now have the capacity to be silly, make mistakes (not a crime!) and no one is going to judge us for that. 
#selflove #negativity #positivity #relationships #perfectionist #mindfulness #empathy #success